Payment Policy
The SeaSucker Down Under checkout screens are secured using a GeoTrust SSL security certificate ensuring your sensitive information is safe. We also provide our customers with several options to pay for their goods. You can pay using your credit card, PayPal and zipPay.
Online Fraud Detection - Signifyd
The instance of online fraudulent transactions continues to increase. At SeaSucker Down Under we take this very seriously. We use Signifyd, the world's leading real-time Fraud Detection service. Every transaction is analysed and approved in real-time by Signifyd prior to shipping. If Signifyd detects a potentially fraudulent transaction the order will be placed on hold pending review. We will contact you to provide additional information. If the issue cannot be resolved we will issue an immediate refund and cancel the order.
Credit Cards
At SeaSucker Down Under we accept all major credit cards including MasterCard, Visa, American Express and Diners Club. All credit card transactions are processed through eWAY, our chosen credit card payment gateway provider. eWAY is Australia's leading payment gateway provider incorporating eWAY's highest level of PCI-DSS compliance. eWAY's Client Side Encryption lets customers make secure online purchases directly through the SeaSucker Down Under online store. eWAY's Client Side Encryption automatically encrypts your sensitive data when paying for your goods through our online store.
PayPal
Completing your purchase at SeaSucker Down Under can also be done using your PayPal account.
zipPay

- Buy Now, Pay Later
Learn more about zipPay
Proceed to Checkout
Upon adding an item to your cart you will be presented with the following three options
Continue Shopping

Proceed to Checkout

Checkout with PayPal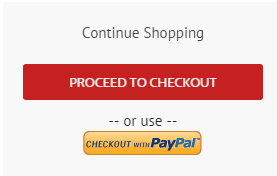 The

button will take you to our secure checkout screen.